Exhibition Date: 15-24 August, 2015, 10am-7pm
The debut solo exhibition of Meng Zhou, features close to a hundred pieces of artwork, most of which are the latest works of this year.
The paintings and digital works of Meng Zhou while simple and aesthetically beautiful reveal layers of nuance and complexity. At the heart of his work is an exploration of traditions of painting and style. Meng's work attempts to merge classical Chinese painting with modern techniques and western styles. Many of Meng's painterly styles aim to deconstruct classical modes of painting. Using a technique of dripping and dispersing ink across his image Meng gives a degree of autonomy to his medium while representing the malleability of his subject.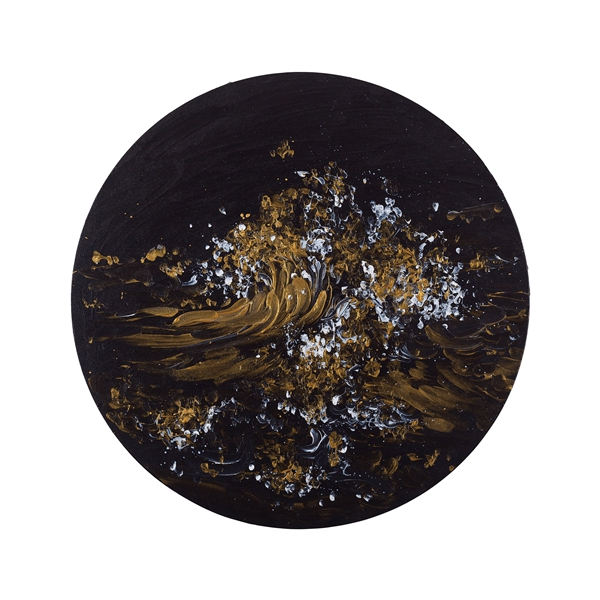 Drawing stylistic pointers from the likes of Egon Schiele and Jenny Saville, Meng attempts to capture the fluidity of the human body and to convey a sense of the living – a sense of movement. Although much of his work seems figurative his subjects are always borne out of fiction. They are composites drawn from a combination of imagination, collected images and anatomical research. Free of any context and identity the subjects seem to be suggestions rather than narratives or portraits. This ambiguity resonates in the often enigmatic titles of his work.
The video works presented here represent Meng's first foray into video art. Incorporating surrealist motifs and referencing the legendary choreographer Pina Bausch these pieces are an extension of his interest in movement, life and the human form.
Alongside his commitment to painting and to digital arts Meng is an avid writer. His rich and imaginative poems convey a sense of emotion and yearning. In the book which accompanies this exhibition you will find his poem "Farming A Cloud" which allows us further insight into his motivation as an artist.
Meng Zhou, born in 1992 in Shaoxing, Zhejiang province, currently he's a student of BA Painting at Camberwell College of Arts, University of the Arts London, UK. He's participated in some group exhibitions, including: Kynam, UNIT, Dilston Grove&café Gallery, London, UK (2015); Emptiness, Elysium, MMX Gallery, London, UK (2015); 13 Pieces,ZheyaoWood-fireTeapotExhibition,Hangzhou,China(2014); APerson's Kingdom, Year One Final Show, Camberwell College of Arts, London, UK (2013).